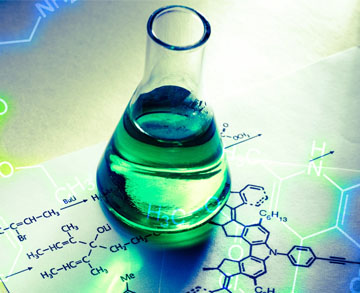 Welcome to National Authority for the Chemical Weapons Convention
Welcome to web site of the National Authority for Implementation of the Chemical Weapons Conventions in Sri Lanka (NACWC), under the Ministry of Defence. NACWC provides a quality and efficient services to its clients mainly for industrialists and chemical importers/exporters. You can browse through the website periodically to know about our future plans, online applications for import/export chemicals, valuable information to enhance chemical security, safety and health factor in your premises and useful web links related to chemical weapons convention. For now, I invite you to our website for an interesting and educative journey.
Upcoming Training Programmes
Latest Updates
Ukraine and its allies have been increasingly concerned about the safe operation of the Zaporizhzhia plant — the largest in Europe — and recent fighting there has raised fears of serious incident. The U.N.s atomic watchdog warned earlier this week that a blackout in the nearby town of Energodar had "compromised the safe operation" of the nuclear facility. Energoatom said Sunday that a cold shutdown was the "safest state" for the reactor. Energoatom said that the sixth reactor had been generating energy for the plant itself for three days and that the decision to halt its operations came when external power had been restored to the facility. "In case of repeated damage to the transmission lines linking the facility to the power system — the risk of which remains high the [plants] in-house needs will be powered by diesel generators," it cautioned in a statement. Energoatom in its statement again called for the establishment of a demilitarized zone around the plant, saying it was the only way to sure plants safety.
Anakapalle: About 100 people reportedly fell sick and some of them were admitted to hospital after they fell ill due to suspected gas leakage from an adjacent chemical company in Andhra Pradesh`s Anakapalle district late on Tuesday. The gas leak affected the staff of Seeds Apparel India in the Special Economic Zone (SEZ) in Atchutapuram area. The women complained of vomiting, nausea, and breathlessness. Some of them fainted. About 50 women were shifted to hospitals in ambulances while others were being provided first aid within the factory premises. Seeds Apparel India, which employs only women is located on the 1,000 acres campus of Brandix, which is located next to Porus Labs, the chemical company. Industries Minister Gudivada Amarnath spoke to the district Collector over the phone and directed officials to provide the best possible treatment to the affected. This is the second incident of gas leak from the same company in two months. On July 3, more than 200 women employees were affected. Seeds Apparel and Porus Labs were shut down for a week. The government had ordered an inquiry after closing down the factory.